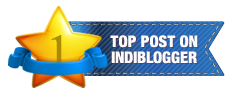 My new friend and her words that reached me this December morning via FB wall
- Light from a Place too vivid to ignore, even beautiful in her honesty –  a request, an asking that needed to be heard, bitter- sweet, real and necessary every day of our lives.
Thank you Lovely Earthling for the share, it is what the Media was meant to do in the first place – empower each other esp when it feels Erghh, say 'Stop, say Forgive, move on – Humanity is important..'
..
Read on, I've clicked & pasted  with kind permission :
My Bla Bla Bla

Sometimes my scars itch.
I have scars behind my ears from surgeries received to repair my ears after I was beaten and left very dizzy and nearly deaf. I read lips as habit to these injuries which among other things happened to me before I even made it out of my teen years.

The blows to my head were so intense that it broke both my ears and caused some permanent damage leaving me permanently dizzy and at times I get very confused. After surgeries my hearing went from a 60 percent loss to maybe only 20 with distortion. People have made fun of me all my adult life for being a dizzy blonde or whatever they choose to call it. I am a dizzy blonde but I actually have four college degrees including a master's. People are cruel. I know it is not always obvious that someone may have a disability but I really don't think that is any reason to be cruel or treat another human being with less then dignity. I have a passion of art and photography, still shots. I partially love this so much because I am able to freeze a moment with my camera or my paints that I see worthy and make it stop spinning. My world spins all day long from the injuries I recieved and I often fall, literally. I try never to complain and I am brave. I know I am.

I have always tried to give back to others because my parents instilled kindness in me as a small child. I will roll with the punches and fake myself through the trying times. So please do not be mean, I am not directing this just towards me, if you are cruel to anyone, it is wrong. Instead of judging someone before you even know their story you should think because words are really damaging and everyone has a story. Humanity is really important.

2 hours 

 I fall a lot too, and get glares from the HC placard on my car.

I.J.D

 Please write a book. U have so much to say

D. R.

 Hello Mrs M! You are a wonderful person! I will never forget the amount of time you spent at Pershing HS in support if our students and staff. You made my work so much easier. May Our Great Lord God continue to bless you and your family

Scin Chapman Manuszak

 OMG Mr. R! I loved every minute of it and you are and always have been an awesome friend, man and principal!

Scin Chapman Manuszak

 Oh Iris. Just saw this. Sorry! I am writing a book. It is really emotional though. Thank you Iris.

Scin Chapman Manuszak

 Its OK Sarina. Thank you sweetheart. (Oops, did not have my glasses on!) Love you too!!

VG

 Hmmmmm.. You are a gem. Love, love.

Scin Chapman Manuszak

 Thanks Val. I don't feel very shining for being a gem but… I do appreciate you! …and your willingness to have my "raw" and "damaged" art in your gallery. It speaks more then my words can. Thank you! You are a gem!!

V.G.

 Know you are loved for who you are.

Rayla Noel

 Am deeply stirred by this post of yours – may I share on my personal blog that deals with Humanities in my own simple way – paints and poems… pl say yes… this is a strong message in a decade of such crime and indifference. It is a love song to our unborn children and our hurt young ; these are scars that can heal wounds yet to be made and I love you for sharing so honestly

VG

 There are so many people out there who have gone thru their own personal torture, that we should not judge or label upon appearances or perceptions. You can't judge a book by it's cover or a person by their demeanor. Walk a mile in someone else's shoes…

Scin Chapman Manuszak

 Rayla! Yes of course. I have been admiring your art. Gosh thank you, I almost deleted this just after I posted it out of fear.

VG

 Oh, I forgot, my scars frickin itch all the time…

Scin Chapman Manuszak

 I know Val! I just didn't want to say it first about yours. But now that you say it, yes! I know you understand!!!

RN

 yeah Fear is a stalker like that :)))) Okayeee thanks much for the love in your heart, thank you God that you can turn scars into beauty spots… one pays a price that others will hopefully read and stop their palms, stop the horror of war and crimes worse than rape and sins we commit just from ignoring each others' cries in the dark, alone, afraid to even say what they went thru'  for no fault of theirs. If we can just see this, half our evil will be just plain washed away before it began… hugs… I best zip mah lips now and post it…love you

Scin Chapman Manuszak

 The Title of my book is Sometimes My Scars Itch. I should collect stories to add in.

Rayla Noel

 U have no trouble with comments on this link being displayed on my blogs ? Lyrix&Life, Innerdialects.. my FB friends and Netblogs, Indiblogs will get to read… say its ok ? I'll need to attach this link here

Rayla Noel

 Its a very wee blog – though if ts connected to all earth seriously bad places and they read :HEY I DO NOT MIND :))))))

…..

Am blest,

thank you : Innerdialects, RN

Innerdialects, RN

Scin Chapman Manuszak I used to do a lot of abstracts. They usually sold too. I haven't desired to do them again until now. My best friend .. died … it has been really difficult to go in that zone. But he built me many canvas which I have here so maybe I should. I was actually painting one the night he died. The moment he left I felt it. I knew it. I was making a bright circle in the right corner.